8mm Frameless Sliding Door Enclosure & Side Panel 8mm Toughened Safety Glass
Manufactured From Quality 8mm Toughened Safety Glass
Glass Is Coated In A Nano Technology Preventing Limescale
High Quality Magnetic Soft Closing Seals
Features Quick Release Double Roller For Easy Access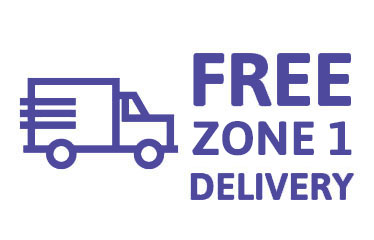 Delivery Information
Zone 1 Delivery From:
Zone 2 Delivery From:

Other Branded Bathrooms You May Like Instead...

8mm Frameless Sliding Door Enclosure & Side Panel 8mm Toughened Safety Glass
The Vodas 8 Frameless Sliding Door offers cutting edge design at exceptional value for money. The Vodas 8 Framless Sliding doore can be fitted in a recess or a corner with a side panel. There are eight sizes to choose from, all of which are 2000 mm high. The Vodas 8 range is manufactured from 8 mm tempered safety glass for peace of mind. The doors are adjustable by 20 mm making the enclosure easy to install. The sliding door has a smooth operation and you don't need to allow for the door opening space however the enclosure allows you to maximises the showering space inside. All the Vodas 8 range come with top cover caps to finish off the enclosure neatly and feature easy clean Nano technology, a hydrophobic coating sealing microscopic holes in the glass making water stream off the glass, preventing limescale and soap deposits.