8mm Frameless Quadrant Enclosure
Manufactured From Quality 8mm Toughened Safety Glass
Glass Is Coated In A Nano Technology Preventing Limescale
High Quality Magnetic Soft Closing Seals
Stunning Frameless Design
Quadrant Sliding Door Pack Is Required For Installation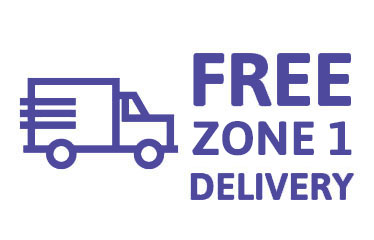 Delivery Information
Zone 1 Delivery From:
Zone 2 Delivery From:

Other Branded Bathrooms You May Like Instead...

8mm Frameless Quadrant Enclosure
The Synergy Vodas 8 Frameless Quadrant Enclosure offers a designer, contemporary twist on a timeless favourite. The exposed door runners sit proudly on the frameless glass, showing off this modern day technology. The chrome side profiles co-ordinate with other bathroom fixtures and fittings. The 2 door Quadrant is the most popular choice for a corner as it is a neat and compact option. It is easy to install with 20 mm adjustment on the doors. There are three sizes, providing an option to suit any bathroom size. They Vodas 8 range is manufactured from 8 mm tempered safety glass for peace of mind. The sliding doors are robust and feature a double roller wheel system for smooth operation and a chrome magnetic strip to ensure the doors are water tight. Finally, a removable lift and clean mechanism makes it easy to keep the enclosure clean. A universal quadrant sliding door pack needs to purchased with every enclosure. All the Vodas 8 range come with top cover caps to finish off the enclosure neatly and feature easy clean Nano technology, a hydrophobic coating sealing microscopic holes in the glass making water stream off the glass, preventing limescale and soap deposits.