8mm Frameless Offset Quadrant Enclosure
Glass Is Coated In A Nano Technology Preventing Limescale
Manufactured From Quality 8mm Toughened Safety Glass
Features Quick Release Double Roller For Easy Access
High Quality Magnetic Soft Closing Seals
Quadrant Sliding Door Pack Is Required For Installation
Stunning Frameless Design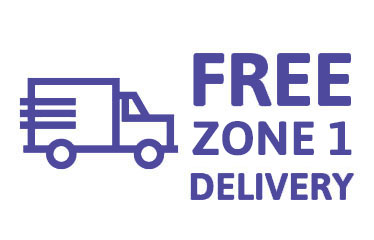 Delivery Information
Zone 1 Delivery From:
Zone 2 Delivery From:

Other Offset Quadrant Shower Enclosures You May Like Instead...
8mm Frameless Offset Quadrant Enclosure
The Synergy Vodas 8 Frameless Offset Quad Enclosure offers a designer, contemporary twist on a timeless favourite. The exposed door runners sit proudly on the frameless glass, showing off this modern day technology. The chrome side profiles co-ordinate with other bathroom fixtures and fittings. The 2 door Offset Quadrant is a great option for a corner installation where you require additional showering space. There are three sizes, providing an option to suit any bathroom size and 20 mm adjustment on the doors it makes the enclosure easy to install. They Vodas 8 range is manufactured from 8 mm tempered safety glass for peace of mind. The sliding doors are robust and feature a double roller wheel system for smooth operation and a chrome magnetic strip to ensure the doors are water tight. Finally, a removable lift and clean mechanism makes it easy to keep the enclosure clean. A universal quadrant sliding door pack needs to purchased with every enclosure. All the Vodas 8 range come with top cover caps to finish off the enclosure neatly and feature easy clean Nano technology, a hydrophobic coating sealing microscopic holes in the glass making water stream off the glass, preventing limescale and soap deposits.